Our Story
The Doner factory since its inception has established itself as a reputed Doner Kebab supplier with stringent Halal norms, quality meat and accompaniments, and authentic and tasty meat products.
Our unique product range is well known for authentic 100% Lamb & Beef Doner Kebabs, our Chicken Shawarmas and Burgers make sure that all the patrons have something of their liking available throughout, whilst open to mixing and matching of the spices to suit the palate of the customers, giving them a unique gastronomic experience.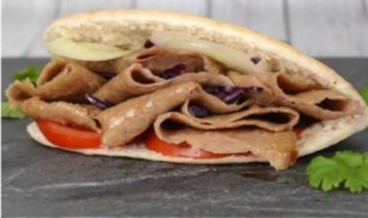 ---
The Doner Factory Disciplines
The Doner Factory is established and takes its pride in standing on four pillars.
Authenticity
We handpick our dry ingredients from our endearing and trusted BRC accredited spice importing tycoons. All our meat ingredients are sourced from either HMC or Halal certified meat plants. We procure our meat ingredients direct from abattoirs across UK, we appreciate our endearing suppliers efforts to keep up with Halal meat requirements and continuous supply.
Quality
We follow rigorous methodology in choosing our lean protein meats for consistent quality of our products throughout the year. We procure ingredients with not less than a year's best before to use to ensure the longevity of the quality & taste. The management of The Doner Factory also audits the procurement to assure the standards of Quality and Hygiene are met.
Trust
Our focus is always laid on maintaining and bettering the quality and hygiene standards to surpass and set a new landmark in serving our customers with the best quality & tasty meat products. We always back our customers with continuous supply of quality meat products just in time. Our delivery drivers are friendly and keen in serving our customers and trained to deliver goods without causing any interruption in customer business operations.
Training
The quality control is done by the founders themselves to ensure the fulfilment of the standards of Quality and Hygiene standards set by the respective authorities. We are associated with helping us to maintain an obtuse amount of stock to ensure that the experience of the customer is not compromised. This is also padded and shouldered by the high intensity, ongoing and everlasting training pedagogy given to staff. The patrons working with us are trained to produce authentic and tasty Kebabs with no compromise on quality.
---